Hello all! My name is Anna Howell, and I am a new writer for this blog! I am super pumped to beco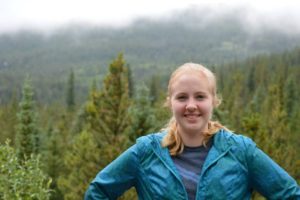 me involved with this blog! I will be learning from Krista, and working on the blog, social medias, and any other methods of communication that we develop.
My story with ISU Wesley is a little different than most. Mallory, the current campus minister is actually from my home church, Oswego Presbyterian Church.  As soon as I started talking about going to Illinois State, there were at least seven different members of my church, including my pastor, youth pastor, and even Mallory's mom who came up to me and told me that if I went to ISU I had to visit the campus ministry that Mallory was involved with. Being the good little church kid that I was, I came to the cookout and wrote my name down. That next Wednesday, I was more than a little nervous, but I ventured out to Merge, getting there only a few moments before the service started.
Though this was over a year and a half ago now (whoa, crazy) I distinctly remember having a moment where I realized that this was where I needed to be. It was the first time I felt like I had found a secure home on campus, which was something I was desperately looking for. Eventually I got up the courage to join the worship band, something I never would have done six months before. One day after service, Katelyn shoved a leadership application in my hand, and I immediately set it aside. It stayed in the top drawer of my desk, and one day I took the jump to actually fill it out. Last year I was a part of the Worship/Prayer team, and got to help create two amazing prayer rooms. These experiences were amazing, and gave me the opportunity to think more deeply about my faith and relationship with God. This year however, I decided to once again take a risk, and try something a little new to me. I have always enjoyed writing, and it is the best way that I communicate.
Words fill me up, and often overwhelm me with the power they contain. One of the reasons I wanted to take this position was because I think the power of words is amazing. We communicate our emotions through words, and the words written thousands of years ago through the work of the Holy Spirit can still move us to tears, and evoke joy and comfort.
I am so excited to share my writing with this ministry, and I hope you all find something you can connect with!